I have a problem.
I love music. Any kind of music. My Spotify playlist will move from Azerbijani folk to country blues to NYC jazzy Hip-hop to bhangra fusion, European experimental EDM and then to early 90s West Coast gangsta rap.
My five most played songs (August 2013):
Soon as I get paid by Keb Mo
Falling Slowly from Once the Soundtrack
Still not a Player by Big Pun
Mathematics — Mos Def
Orange Blossoms — J.J. Grey and Mofro
That's not the problem.
I have a daughter. She's 3 years old and really cute. But don't take my word for it: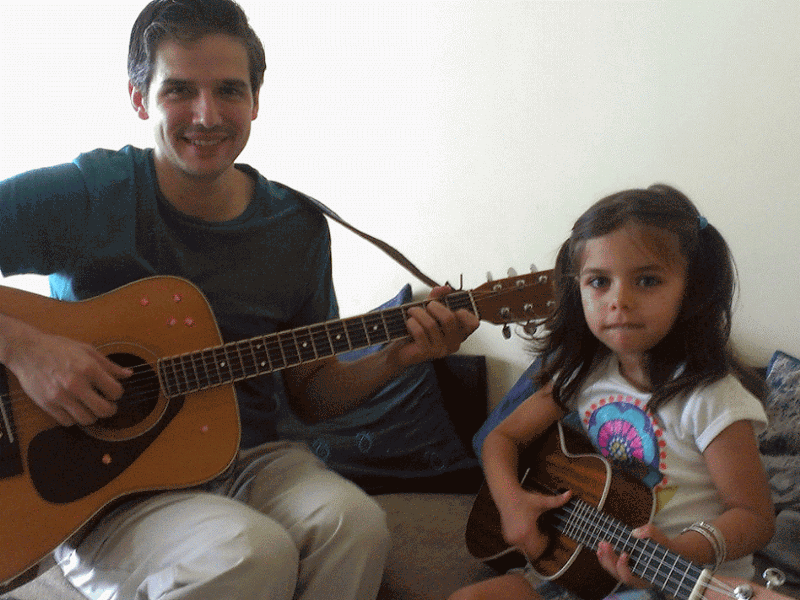 She's not the problem either. She's awesome, and shares a diverse taste in music. Well, maybe not quite so diverse. While she might like to hear Big Pun talk about "I could go downstairs, little brown hairs everywhere." I'd rather not explain that lyric.
Okay, there's the problem.
And here's the solution: Kid friendly playlists.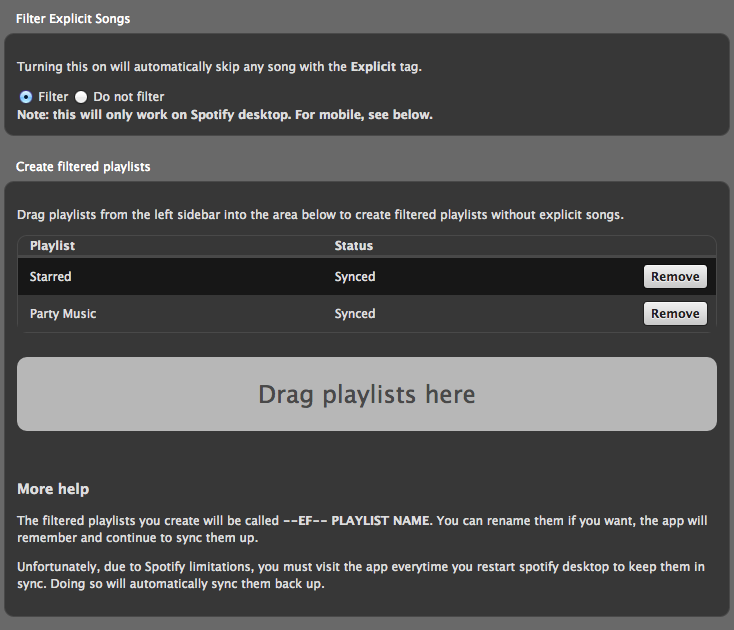 This Spotify app allows you to skip explicit songs by turning on a filter when using the desktop app.
For mobile, it's a little more complex. It creates copies of selected playlists without the songs marked explicit and will keep them in sync.
---
Originally published at http://www.jacobsingh.name on September 14, 2013.